Join us as we celebrate
Hamilton County!
♦ ♦ ♦
July 26 – August 1, 2021
310 A Street, Aurora, NE 68818
We're excited to be back this year as we celebrate the 150th year of Nebraska's Longest Running County Fair! Plan to bring the whole family to the fairgrounds July 26-August 1, 2021.
This year's fair promises to thrill the children, entertain the adults and feed the masses! Every year our fair gets better and better. We are proud to showcase several acts this year that will be sure to please fairgoers…both young and old. This is the perfect place for family entertainment!
Schedule of Events
FREE
ADMISSION &
PARKING!
*Some events have a separate fee*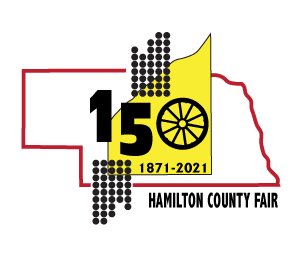 CHECK OUT OUR FOOD TRUCKS!
Commemorative Coins Available!